Cinematographer
Feature film | Documentary | Web | corporative video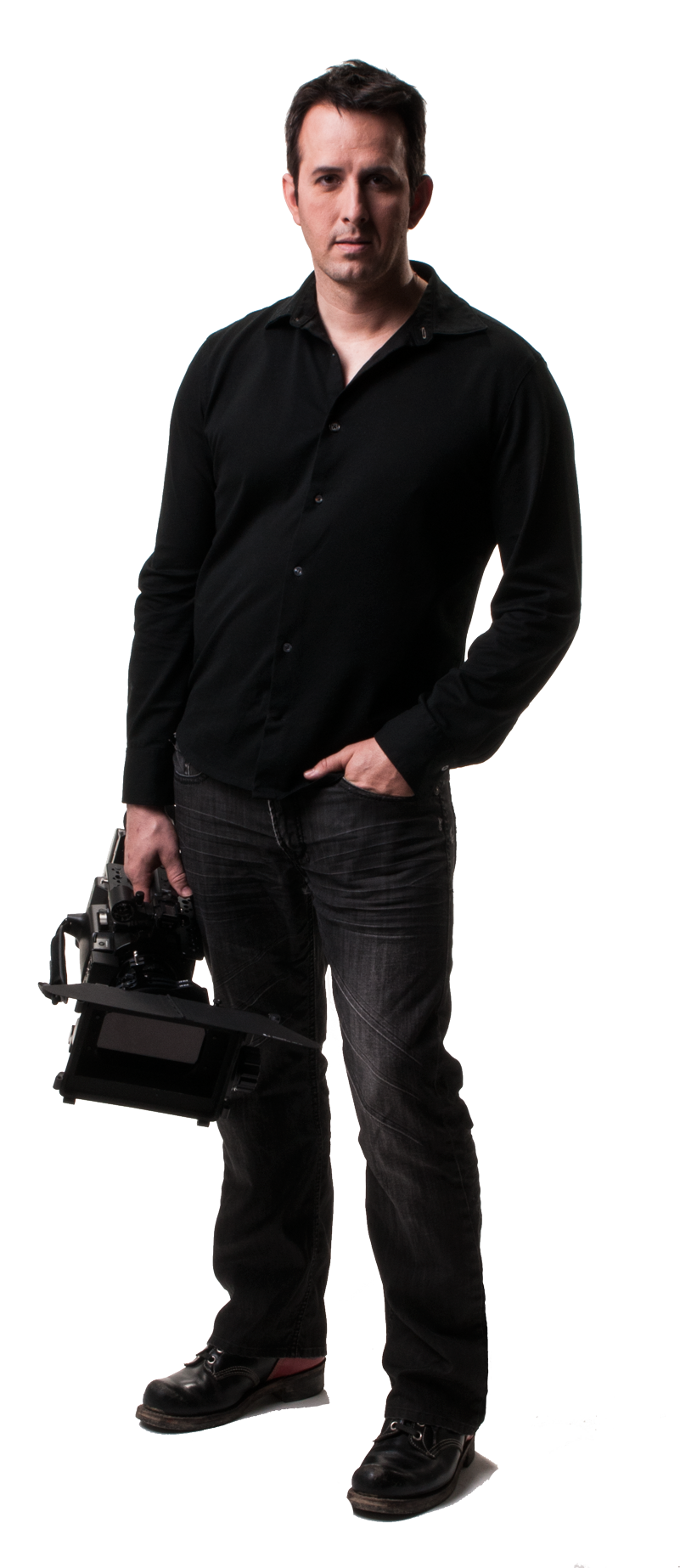 Following an unusual path , my passion for images and light has always been present in my life.
Member of the ARRQ (Quebec Director association) I made ​​several documentaries that have led me to work in Quebec, Nunavut and Cuba. By participating, in the last ten years, in many local and foreign location shootings, as producer, director and in the camera department, I have acquired a solid equipment expertise and improved myself in cinematography.
My career has also allowed me to work as a photographer for modeling agencies in various cities such as New York, Paris and Brussels. This experience has allowed me to meet designers and visual artists from different backgrounds and schools of thought .
Light is an artistic medium that we can tame, shape and experience to create a story. Playing with shadows, colors and contrast, seek instead the visual that will enhance the storyline and the characters, while avoiding standard usage.
To be director of photography, in my opinion, is to transcribe pictures and ideas and to know how to interpret the mind of the director with whom dialogue and collaboration are essentials. This symbiosis is first and foremost a team work where listening and understanding are in the foreground. More than technique, making a film is first and foremost a wonderful human adventure!
Contact page
Inspiration
Some will tell you that inspiration comes to the person who watches, listens and takes the time to understand. Others argue that it is in the making that you learn. And both will be right.
It is in the global filmography that I draw much of my inspiration. Each country is a huge mine of ideas to the person who knows how to use these resources. This is what leads me to open my horizons on everything filmmakers from around the world have to offer. As director of photography, it is good to know the techniques, methodologies and good use of its instruments, but more importantly, to learn to recognize the sensitivity of a film, a work of a director and to be inspired by  the work of his colleagues.
Sorry, no posts matched your criteria.
As a photography enthusiast since my childhood, I have always been fascinated by  images, paintings and drawings. My other passions are art, computer, and documentation on the various advances in science and technology. In the field of cinema these passions have resulted in increased knowledge of the processes, but also by training after studying hundreds of different artists, I managed to join the art of control to achieve cinematic creativity.
Demo-Reels